Home Trends That Make Yours More Appealing
Want to make your home more appealing to today's buyers?
Here's a quick list of 4 low ticket items that could have a BIG impact potential buyers.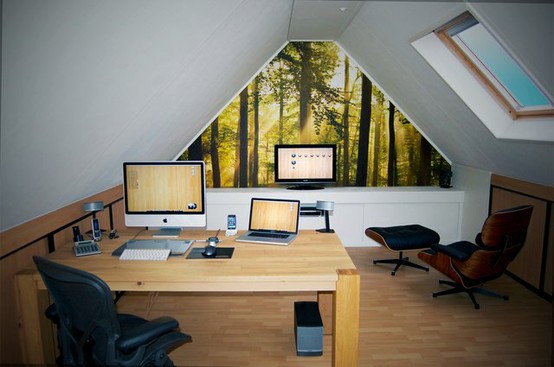 Trend #1: Multi-Use Spaces
Forget formal dining rooms or the extra living room that we use twice a year and embrace multi-use spaces that change with our needs.
Folding walls turn a study or office into an easy-flow party space. Walls can be made of fancy panels ($600 to $1,600 per ft.; or possibly just simple vinyl accordions ($1,230 for 7 ft. by 10 ft.). Walls on wheels are also a great option.

What about a Murphy bed? I bet, you forgot about those. A Murphy bed pulls out/down from nice looking wall unit and turns any room into a guest bedroom. Prices w/installation and cabinetry, range from $2,000 to more than $5,000. Take a look around online, I'll bet you find something you love.

Don't forget area rugs that can seamlessly define, and redefine, open spaces, turning them into multi-use spaces.
Trend #2: A Dedicated Laundry Room
When the laundry room rose from the basement to the 2nd floor closet, kitchen, or even bathrooms, people everywhere were excited. Now, humankind is taking another large leap and actually dedicated an entire room just to laundry!
If you're thinking about remodeling, turn a mudroom, small office, or another unused space into a dedicated laundry room big enough for the washer and dryer, plus room for hanging hand-washables, and storage of laundry related chemicals.

Look for spaces that may already have plumbing connections or share a wall with kitchens or bathrooms.
Trend #3: Storage, Storage Everywhere!
As family's begin to downsize while small living is BIG the need for extra storage has arrived!
Thank outside of the box here, we're talking built-in storage under the stairs, beneath floors, extra closets, basement shelving, overhead, attic, if there's unused space find a way to use it TASTEFULLY for storage.
Trend #4: Home or Office? Both!
Flexible hours, changing schedules, mobile technology, and entrepreneurial endeavors are relocating the workforce from their office downtown to home.
Laptops and high speed wireless connections let us work from anywhere in the house, but folks still like a dedicated space for printers, paperwork, files, supplies, etc..

Small bedrooms, large closets, nooks, basements, lofts, and even attics are becoming home offices. After a weekend of de-cluttering (or just moving the clutter around), these spaces are reborn as work centers.